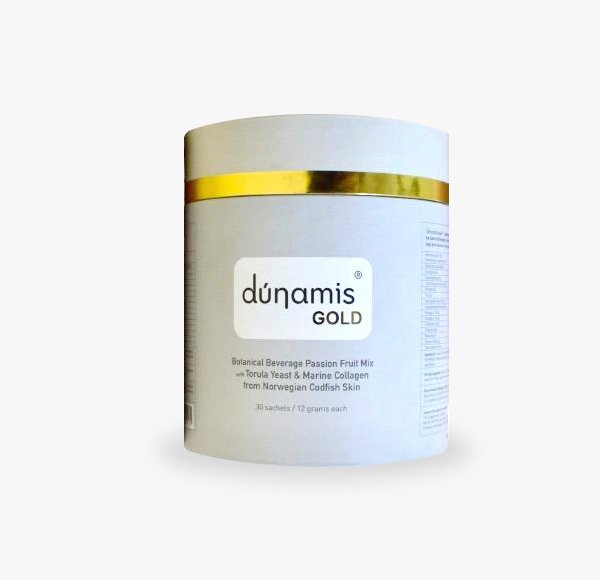 Everything You Love About Dunamis And More!
Ever since Dunamis hit the market, it has been creating a buzz among beauty lovers. That's no surprise. Containing Glutathione ("Mother of all Antioxidants"), Choline (renowned anti-ageing agent) and Milk Thistle (trusted by generations for liver health), Dunamis quickly cemented its name as the leading anti-ageing supplement.
Good Is Not Good Enough
But we thought to ourselves: how can we do better? The answer lies in collagen, a world-famous ingredient when it comes to skin beauty. Collagen is a fibrous protein and is the main component of the skin. As we grow older, the skin is unable to replenish collagen as it used to. As a result, collagen fibres lose strength and are even partially degraded.
Setting A New GOLD Standard
That's why we added type 1 collagen to Dunamis and called it dunamis®GOLD. We use Nutricoll, a collagen exclusively produced in Norway from high-quality deep-sea cod skin, sustainably harvested from the crystal clear waters of the North Atlantic Ocean. Nutricoll has a very high purity degree, is highly bioavailable, bioactive, neutral in taste and smell, non-GMO and is free from carbohydrates, fat, preservatives and additives.
Not All Collagens Are The Same
Studies have shown that drinking liquid marine collagen peptides slows down and even reverses age-related, degenerative processes in the cell metabolism of the skin! However, the size of these protein components is important for optimum efficacy. Only small peptides with a molecular weight of approximately 0,3 to 6 kDa can be effectively absorbed by the body to stimulate collagen synthesis! So not all collagens are made equal!
Let The Science Speak For Itself
After application of Nutricoll Marine Collagen Peptide Powder (3 kDa), the average skin humidity of the 20 participating subjects increased by 13.76 corneometer units (skin hydration measurement) in the facial area which is equal to 34.77 % humidity improvement!
How To Take
Take one sachet daily. Add 100ml room temperature water to the powder, stir well and drink. Best consumed in the morning before meal or before bedtime.
What's inside?
4 grams of Pure Collagen, Glutathione, Choline, Milk Thistle, Superberries (Red grape, Strawberry, Blueberry, Blackcurrant, Cranberry and Raspberry), Supergreen (Spinach, Pumpkin, Carrot, Purple Yam and Burdock), Wheatgrass Powder, Beetroot Powder, and Stevia, (natural alternative sweetener).​
What Others Say
Dunamis Gold – Ms L*****, 44
"I work in an air-conditioned office all day long, so my skin is constantly dry. I've been looking for a good collagen supplement but most are either too expensive or do not work. A friend recommended DunamisGOLD and I've been using this ever since" ⭐ ⭐ ⭐ ⭐ ⭐
Ms L*****, 44
Dunamis Gold – Ms A****, 36
"When DunamisGOLD claimed its clinical papers show a 34.77% increase in moisture, I was initially sceptical. Until I tried it for myself. I could really see significant changes in terms of skin moisture and elasticity!" ⭐ ⭐ ⭐ ⭐ ⭐
Ms A****, 36
Dunamis Gold – Ms H****, 42
"I've been a long time user of Dunamis. With Dunamis®GOLD, it's basically all the good things about Dunamis but with added premium collagen." ⭐ ⭐ ⭐ ⭐ ⭐
Ms H****, 42
Dunamis Gold – Ms J***, 35
"There are tons of collagens out there but most of them have low quality. For dunamis®GOLD, I can already see improvement from the inside after a few weeks!" ⭐ ⭐ ⭐ ⭐ ⭐
Ms J***, 35

If you experience side effects or find the product unsatisfactory, return within 30 days
and we will refund you the amount in full with no questions asked.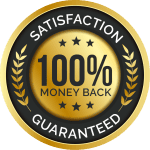 TSC
Dunamis® Gold
MYR199.90
The new DUNAMIS with Nutricoll, a collagen exclusively produced in Norway from high-quality deep-sea cod skin.
Increased skin moisture by 77 %.
Take one sachet daily.
Comes in 30 sachets (6g each).