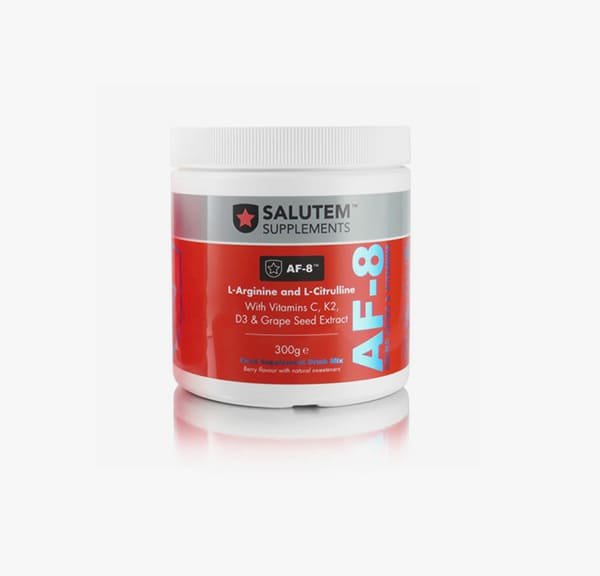 Your Artery Is Like A Water Hose. Make Sure It's Unclogged!
Bad lifestyle (smoking, bad diet, being overweight etc) causes plaque to start building up in your arteries, reducing the amount of oxygen-rich blood from reaching to man's favourite organ.
L-Arginine: The Artery Plumber!
L-Arginine triggers nitric oxide, which is essential in keeping blood vessels clear and pliant.  It is an amino acid that is found in fish, red meat, poultry, soy, whole grains, beans and dairy products. But more often than not, our body does not get enough L-Arginine from food alone. That is why we need to supplement it.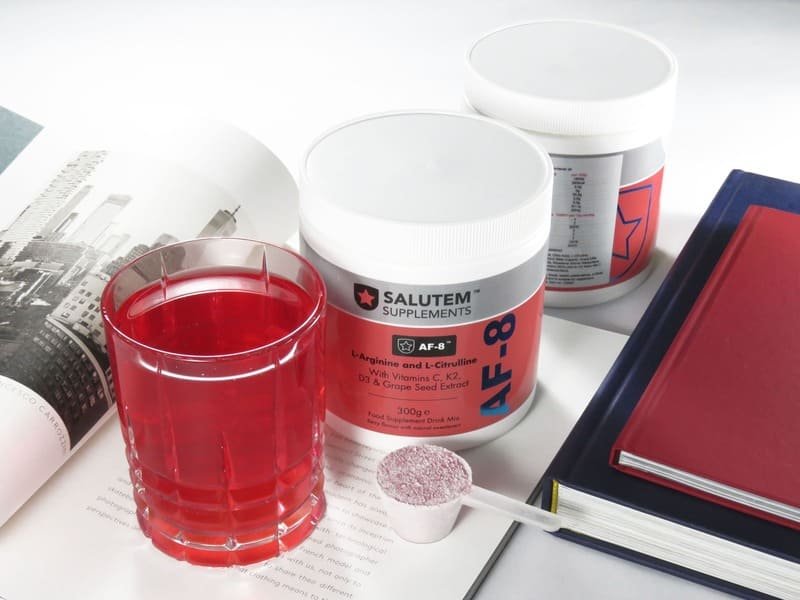 AF-8® is L-Arginine In A Glass
The main ingredient is of course L-Arginine. But besides that, there is L-Citrulline, Vitamin C, D3 and K2 – they work synergistically with L-Arginine for better results. Grape Seed Extract, Beetroot and Resveratrol are excellent antioxidants that give you that extra boost to fight free radicals.
Other than ED, these ingredients help:
What's In AF-8®?
| | | |
| --- | --- | --- |
| Ingredient Measures | per 10g serving | %NRV* per 10g serving |
| L-Arginine | 5.25g | † |
| L-Citrulline | 1.09g | † |
| Vitamin C | 0.42g | 525% |
| Beetroot Extract | 0.21g | † |
| Grape Seed Extract | 0.08g | † |
| Resveratrol Extract (99%) | 0.0315g | † |
| Vitamin K2 | 120mcg | 160% |
| Vitamin D3 | 1000iu | 500% |
* Nutrient Reference Value (NRV) † No NRV Established
300g in berry flavour with natural sweeteners.
How To Take?
One serving a day for adults. Shake well before opening. Use one scoop, (approximately 10 grams) of AF-8 powder and add water to taste.
What Others Say
AF-8 – Ms S***, 32
"Despite having a good diet and sleep, my energy level was constantly low. Every morning, I now take a scoop of AF-8, and I see an immediate boost in my energy!" ⭐ ⭐ ⭐ ⭐ ⭐
Ms S***, 32
AF-8 – Mrs S***, 68
"My doctor told me I've to start on high blood pressure meds. Instead, I started on AF-8 and immediately saw very good improvement on my blood pressure from Day 1!" ⭐ ⭐ ⭐ ⭐ ⭐
Mrs S***, 68
Af-8 – Mr L***, 65
"I have been suffering erectile dysfunction for years. I don't want to take medicines, so a supplement that helps with my blood flow is very suitable for me!" ⭐ ⭐ ⭐ ⭐ ⭐
Mr L***, 65
AF-8 – Mr K****, 32.
"I'm an active sports person and exercise daily. Better blood flow helps with my performance and speeds up my recovery.  ⭐ ⭐ ⭐ ⭐ ⭐
Mr K****, 32

If you experience side effects or find the product unsatisfactory, return within 30 days
and we will refund you the amount in full with no questions asked.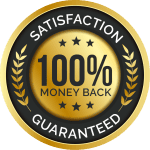 TSC
AF-8 ®
MYR259.90
Contains L-Arginine that enlarges arteries for better blood flow.
Comes in 300g berry flavour with natural sweeteners.
One scoop a day.