Joint pain affects millions of people worldwide and can be caused by various factors, including arthritis, injuries, and ageing. But did you know these seven trivia about joint pain?
Joint pain is not just for the elderly. Younger people can experience joint pain due to injuries, overuse, or autoimmune disorders.
Women are more likely to experience joint pain than men. This is partly due to hormonal factors and joint structures that differ between genders.
Joint pain can be caused by certain foods. Some people experience joint pain due to inflammation triggered by foods such as sugar, refined carbohydrates, and fried foods.
Weather can affect joint pain. Changes in temperature and barometric pressure can trigger joint pain, especially in people with arthritis.
Joint pain can be hereditary. Certain genes have been linked to an increased risk of developing joint pain and arthritis.
Exercise can help alleviate joint pain. Low-impact activities such as swimming, cycling, and yoga can help improve joint mobility and reduce pain.
Turmeric, Boswellia, Ginger, Ashwagandha have been trusted traditionally to be effective against joint pain. These ingredients work together to reduce pain and stiffness, improve joint mobility, and protect the joints from further damage.
Jointplex Pro®
Contains Turmeric, Boswellia, Ginger, Ashwagandha – 4 powerful herbs for joint pain relief.
Comes in 100 Veggie Capsules.
Take 1 capsule 3 times daily with meals for the first week. Thereafter, 1 capsule twice daily with meals thereafter.
Quadrium: The Power Of Four
Jointplex Pro® is the result of years of research, taking 4 of the world's most precious super herbs and jamming them into one single capsule. These 4 herbs have been traditionally used and trusted across generations and civilizations. Today, we have combined them in a formulation we call Quadrium (the power of 4).
Curcumin (Turmeric)
Curcumin has long been known as an effective antioxidant and has been found to be effective in treating osteoarthritis.
Boswellia (Indian Frankincense)
Traditionally used for conditions such as osteoarthritis, rheumatoid arthritis, cartilage injuries and other conditions with inflammation. Evidence shows that Boswellia plays a positive role in cartilage protection.
Ginger (Zingiber Officinale)
Ginger is known for its analgesic, anti-inflammatory and hypoglycemic effects. It is useful and safe in the management of osteoarthritis.
Withania Somnifera (Ashwagandha)
Withania is a traditional medicinal herb with multiple health benefits. It reduces anxiety and stress, helps fight depression, boosts fertility and testosterone in men and may even boost brain function.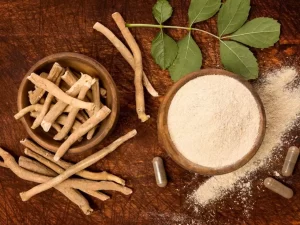 Who should take Jointplex Pro®?
Those suffering from arthritis (osteoarthritis or rheumatoid arthritis) or cartilage injuries.
Endurance sports athletes looking for a natural solution to post-exercise joint and muscle inflammation
Those suffering from chronic inflammation and pain (and do not want to take painkillers)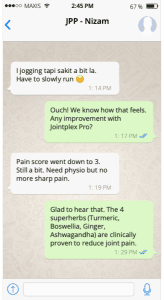 Jointplex Pro® is suitable for vegetarians and contains no traces of meat, fish, eggs or dairy. It is recommended for adults over 18 years of age. Store in cool dry conditions not exceeding 25 degrees Celsius. Do not take Jointplex Pro® if pregnant. Consult your physician if you are on blood thinning medications or have medical conditions such as gallstones or gastritis.
Enjoy our discounts!
Buy more than 1, get free shipping
Buy 6 combo, get 10% entire purchase
Buy 3 combo, get 5% entire purchase